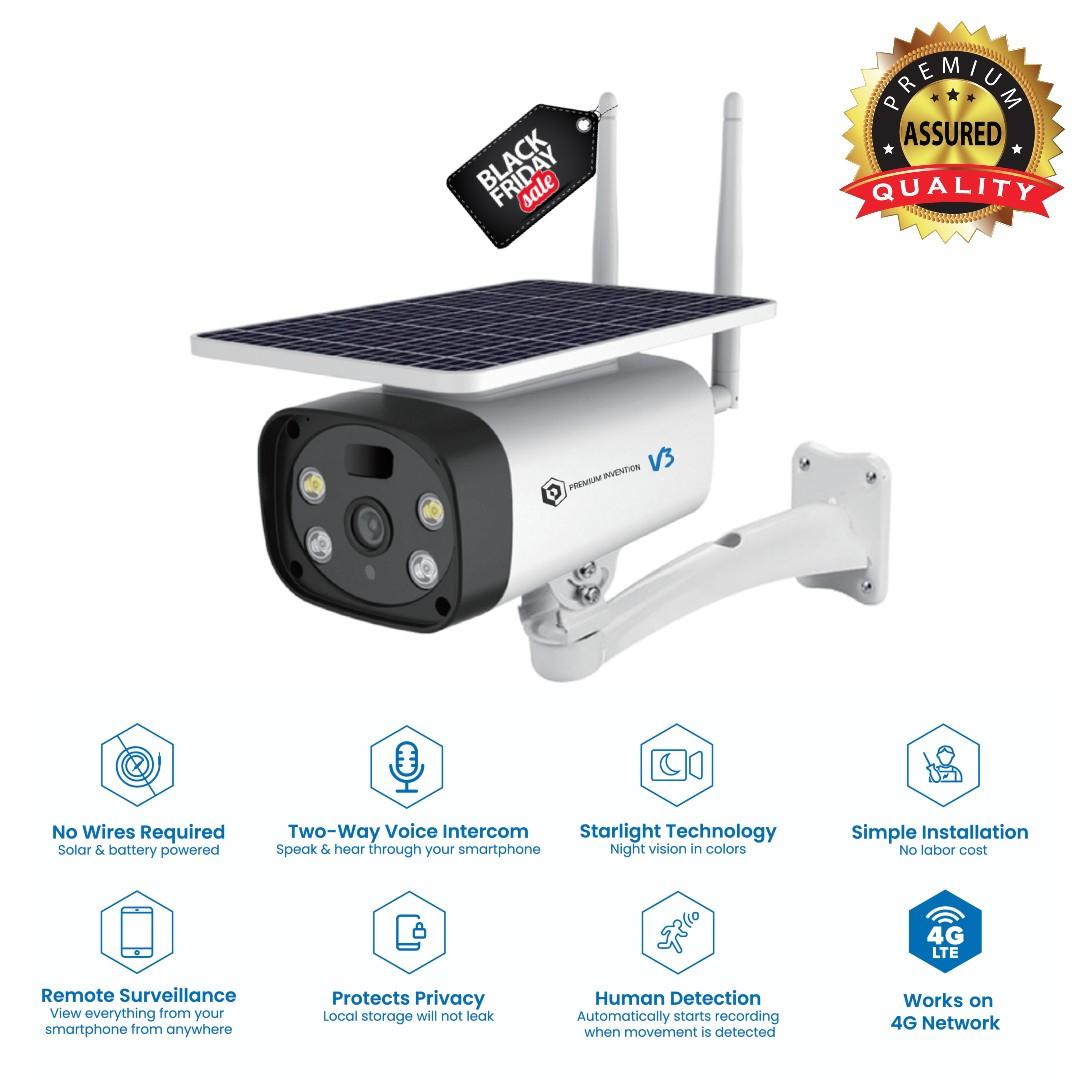 NO WIFI REQUIRED
With the massive success of the V3, a special 4G edition was made.
Made with the strongest IP67 weatherproof material, a fast-charging solar panel & 4 long-lasting batteries, the V3 is meant for outdoors!
Lots of new features, all controlled & customized within a super friendly-user app.
No need for a technician, install yours in 5 minutes or under.
Be aware of what happens, no matter where you go!
$399.97
$130 OFF - Limited Time Offer
Express Shipping (4-10days)

NO WIFI REQUIRED
With the massive success of the V3, a special 4G edition was made.
Made with the strongest IP67 weatherproof material, a fast-charging solar panel & 4 long-lasting batteries, the V3 is meant for outdoors!
Lots of new features, all controlled & customized within a super friendly-user app.
No need for a technician, install yours in 5 minutes or under.
Be aware of what happens, no matter where you go!
COMPLETELY WIRELESS
Say goodbye to:
Finding the nearest power outlet & messy wires
Power outage situations
Constant battery change
The V3 is powered by:

4 Powerful Rechargeable batteries

(included in your order)

- 2 years lifetime

5W fast charging advanced solar panel, charges at double the speed of the V2 model
4G NETWORK
This camera edition only supports 4G network, if you wish to have a camera that utilizes wifi, you can click here.
You are responsible for your own SIM card & data plan.
Only Sim Cards & service providers from the US, Canada, Australia & New Zealand can be used.
Can't see the illegal license plate number?

Can't see the face of the destroyer?
The Wireless Camera V3 uses a 2G2P, 4mm glass lens, providing clear & detailed 1080P imaging. The 8x Digital Zoom allows you to see key details and uses the H.265 High Profile compression technology to keep all recording files in high quality & low in size.
See more of the picture with a 120° view.
Accompanied by a universal bracket providing 360° horizontal and 110° vertical, the perfect desired view can easily be adjusted.
BEAM LIGHTS
An option to automatically turn on beam lights at night when motion is detected. Can be used to either provide light at night or scare away intruders.
STARLIGHT TECHNOLOGY
An improved version of the smart night vision. Our Starlight vision technology displays a clear color image, giving you a beautiful day vision at night.
ACCESSIBILITY
Give your key people access to view live or past footage. One account can add up to 16 cameras and share any clips with unlimited friends.
EASY NAVIGATION
A user-friendly platform, allowing you to easily manage through your cameras and do specific things with each individual camera.

TRUE MOTION DETECTION
True Motion Detection is a step up from the traditional motion detection technology. It uses a PIR sensor, eliminating false triggers such as falling leaves, small birds & plants moving with the wind.
This results in instant & accurate alerts directly on your smartphone anytime motion is detected.
Motion detection sensitivity can be changed in the settings and have options like "Off, Low, Medium, or High". A high sensitivity will pick up anything from as far as 10 meters.
No need to stare at online videos all day!
QUICK SETUP
The setup can be done by yourself within 5 minutes. No need to call a technician!
Our premium customer service team responds within 24 hours to all inquiries and can be reached at "support@premiuminvention.com".
Package Includes:
1 X Wireless Camera V3 - 4G EDITION
2 X Antenna
1 X Bracket Bag (2xBracket screws, 8xBattery screws, 4xMounting screws)
4 X Rechargeable Batteries
1 X User Manual
1 X USB Cable (used to charge the batteries initially)
AWARENESS
Never miss any details with 1080P & 8xZoom
Be alerted when danger may appear
Don't worry about a power outage
See everything even in the dark
Watch from anywhere in the world
PROTECT YOUR HOME & BUSINESS WITH CONFIDENCE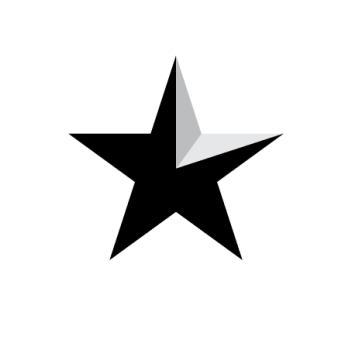 PREMIUM QUALITY
Each order goes through a full quality-inspection with care. All products come with a 365days of warranty.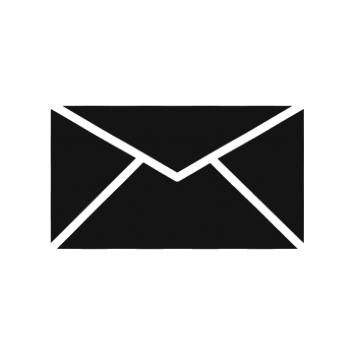 5 STAR SUPPORT
All e-mails are responded to by real people (no bots) within 24hours. Video calls are also available if additional assistance is required.
BLACK FRIDAY
WEEKEND SPECIAL
SAVE $130 ON
EACH 4G CAMERA
This exclusive offer is ending any minute now! Don't miss out!
What are people saying about the Wireless Camera V3?
★ ★ ★ ★ ★
"

So I don't own a dog. Sad story, but a true one. It begs the question - how was there dog crap in my fenced yard when I don't own a dog? For years this question bothered me. I'd toss and turn all night long wondering who this mystery dog was, crapping in my yard and not letting me pet him/her. Then I saw these cameras on sale and my first thought was "I hope it's a golden retriever". I installed them easy enough. And in the first night, at 2am, I saw my neighbour Doug throwing his dogs crap into MY yard. Would definitely recommend these cameras, would definitely NOT recommend my neighbour Doug

."
- John M
★ ★ ★ ★ ★
"
I installed the wireless cameras around my brick house over an area of roughly 4,000 square feet. The installation is simple: just find a place to mount the camera, adjust the antenna, and that is it.


The weather in Toronto is not as severe as that in other areas in Canada, so I do not know how the camera will hold up over the harsh winter in the North. However, they work as charm even when the temperate is lower than -10 C. The picture resolution is just unbelieveable,

I am pleasantly surprised to see that the low-light image quality is superb.


One thing which touched me the most was the responsiveness of the company. They replied to my email within a few hours, answering to satisfaction all my questions about camera installation.




I tend to rely only on Costco for most of my shopping. This one time I tried them, and I was not let down: the quality of the camera and the quality of their service exceed expectation.

"




- Pamela C



★ ★ ★ ★ ★
"
I mounted mine outside of my small business, so I could see who comes in & out. Most importantly, I wanted to monitor some of my employees working when I wasn't around!




Loving it so far!!!! The video details are just wonderful & the colorful vision feature at night is just incredible, the quality of the imaging and details at night, really loved that one!

"




- William W.



★ ★ ★ ★ ★
"The last time I purchased some surveillance camera for outdoor, thing was a nightmareeee! Having to worry about the solar charging, running out of battery and just the management & buying new solar panels separately was just so much work. I got to say though, the wireless camera you guys got has done me good so far. I've had it for about 3 months now and so far, pretty easy, I haven't had to touch the thing yet. So I'm quite happy so far, thank you!"
- Donald B.
★ ★ ★ ★ ★
"
After a lot of searching, I bought this camera for my front yard and garage. The package has arrived a few weeks ago. Well packed. Installation was very easy. I don't need to run cables or network cables like my old surveillance camera. The image is crystal clear. Night vision bright and far. With this price. I'm super satisfied.

"




- Terry S
★ ★ ★ ★ ★
"Finally hooked everything up, without too much difficulty. Impressed right away by the clarity of cameras, and when darkness fell, the picture quality was still amazing. It looked like the same daytime coverage. I'm impressed, impressed enough to purchase an additional 2 cameras
."
- Ron M
Where will you be placing your Wireless Camera V3?
When will my order ship & how long will it take to arrive?

Orders from USA & Canada will ship on July 1st 2021.

Orders from Australia & New Zealand will ship on August 1st 2021.




Shipping time will take around 7-12 business days.

Hoes does this 4G work, what will I need?

If you're looking for a camera for wifi, you can click here.




It is your responsibility to purchase your own SIM Card and get your own data plan.




OPTION 1

The easiest route is getting your SIM card with our partnership: https://bit.ly/3p52MVQ.

They utilize some of the top service providers like Verizon & AT&T, make sure you select the GSMA option and the best network is chosen based on your location. This option is only available in the USA.




OPTION 2

Getting your own sim card, very easy, whoever you use, you just need to ask if they utilize the frequency bands that we have available.




Here are the frequency bands, just ask your service provider.




United States:

LTE-FDD:B2/B4/B5/B12/B13/B14/B25/B26/B66/B71

LTE-TDD:B41




Canada:

LTE:B1/B3/B5/B7/B8/B20/B38/B40/B41 WCDMA:B1/B5/B8

GSM:900/1800




AU/NZ:

LTE-FDD:B1/B2/B3/B4/B5/B7/B8/B28/B66 LTE-TDD:B40 UMTS/HSDPA/HSPA+:B1/B2/B5/B8


How much data does this use?

Data is only required when you open the app to view your camera or past footages.




To view footage in SD, it uses 0.9-1.9MB per minute

To view footage in HD, it uses 1.9-3.8MB per minute




Therefore, if you plan to get 1G of data per month, you can watch approximately 350 minutes of HD definition.

Where can I save and watch the recorded videos?

You can opt to have the recorded video saved to an SD card or cloud storage You can playback the recorded videos from the application.




YES! The application allows you to manually record videos as well as take photos with a tap of a button.